Toronto High Park Dentistry, High Park Dentists, High Park Dentist, High Park Dental.
Full range of Dental Care; Family and General Dentistry, TMJ Disorders, Clenching, Grinding, Bruxism, Warned Down Teeth, Sore Muscles of the Face; is available in Toronto's High Park.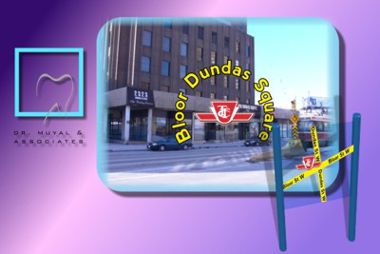 Dr. Jaime Muyal & Associates
Bloor Dundas in Toronto Dental Care
PH: 416-531-5600
2335 Dundas Street West, at:
Bloor Dundas Subway Station,
Toronto, Ontario M6R 1X6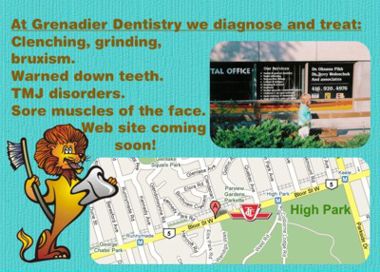 Grenadier Dental Clinic
Family and General Dentistry
in High Park.
Dr. Oksana Pikh - Dentist and
Dr. Terry Woloschuck - Dentist
2100 Bloor Street West, Unit 14,
Toronto, Ontario M6S 1M7,
Ph: 416-920-4976